Next Race: - RACE 1 - VeloRunner Alsager 5 - Sunday 4th February 11:00
Bereavement
It is with great sadness we have to announce the passing of Evan Williams. Evan was a member of NSRRA for many years and still holds records in the M50 and M55 age group. Our thoughts are with his friends and family.
2017 Compleat Runners
Here are our three Compleat Runners for 2017.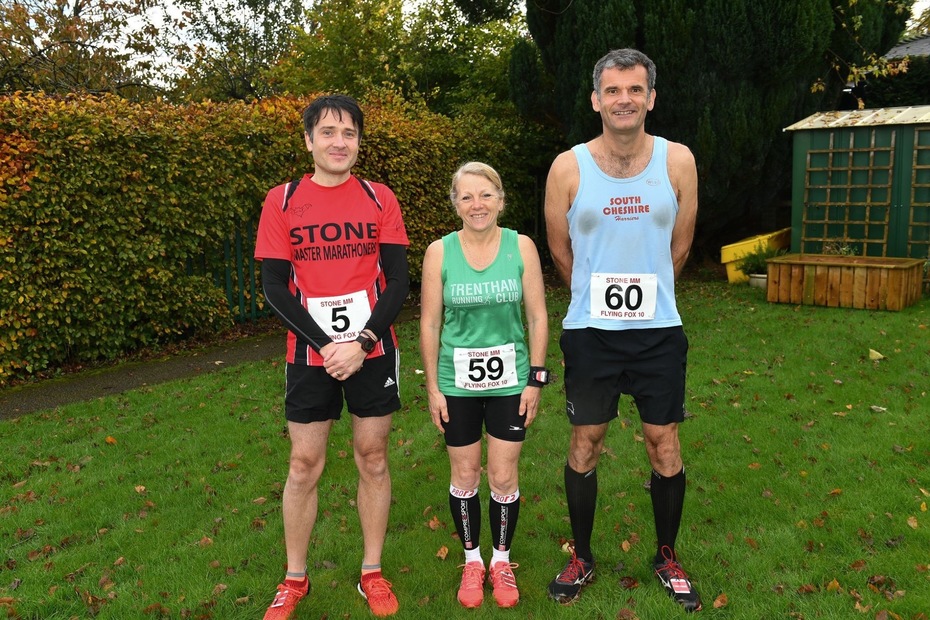 David Dunsmore, Jill Phillips, Nigel Baskerville
London Marathon
We have one London Marathon place. If your first claim club is NSRRA and you have a rejection for the 2018 London Marathon and wish to apply for this place please e mail me at kenrushton54@gmail.com
AGM 2017
At the 2016 AGM it was decided to have an award for a NSRRA Charity Champion so can you either let me know your charity achievements in 2017 or if we have shy members then nominations. Can you e mail me with details please. Agenda.
Christmas Pudding Race
A 34th Annual Cheddleton 10K. Entry Form and Online 10K and 2 mile fun run.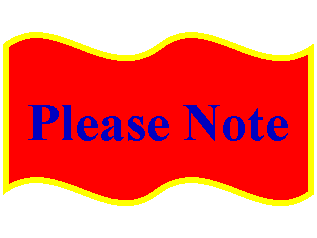 NSRRA are strongly advising that runners do not wear headphones. This can be dangerous as you cannot hear marshalls instructions. With most courses not closed to traffic you need to hear what is going on around you.
You also risk disqualification as some races operate this policy.
Flying Fox 10
The rain stopped just in time for this fabulous end of the season race. Race winner and first in NSRRA was Simon Myatt of Trentham also taking his first NSRRA Championship.
In the Ladies race the winner and first in NSRRA was Kristina Defries of Stone Master Marathoners
Kristina also takes her first NSRRA Championship .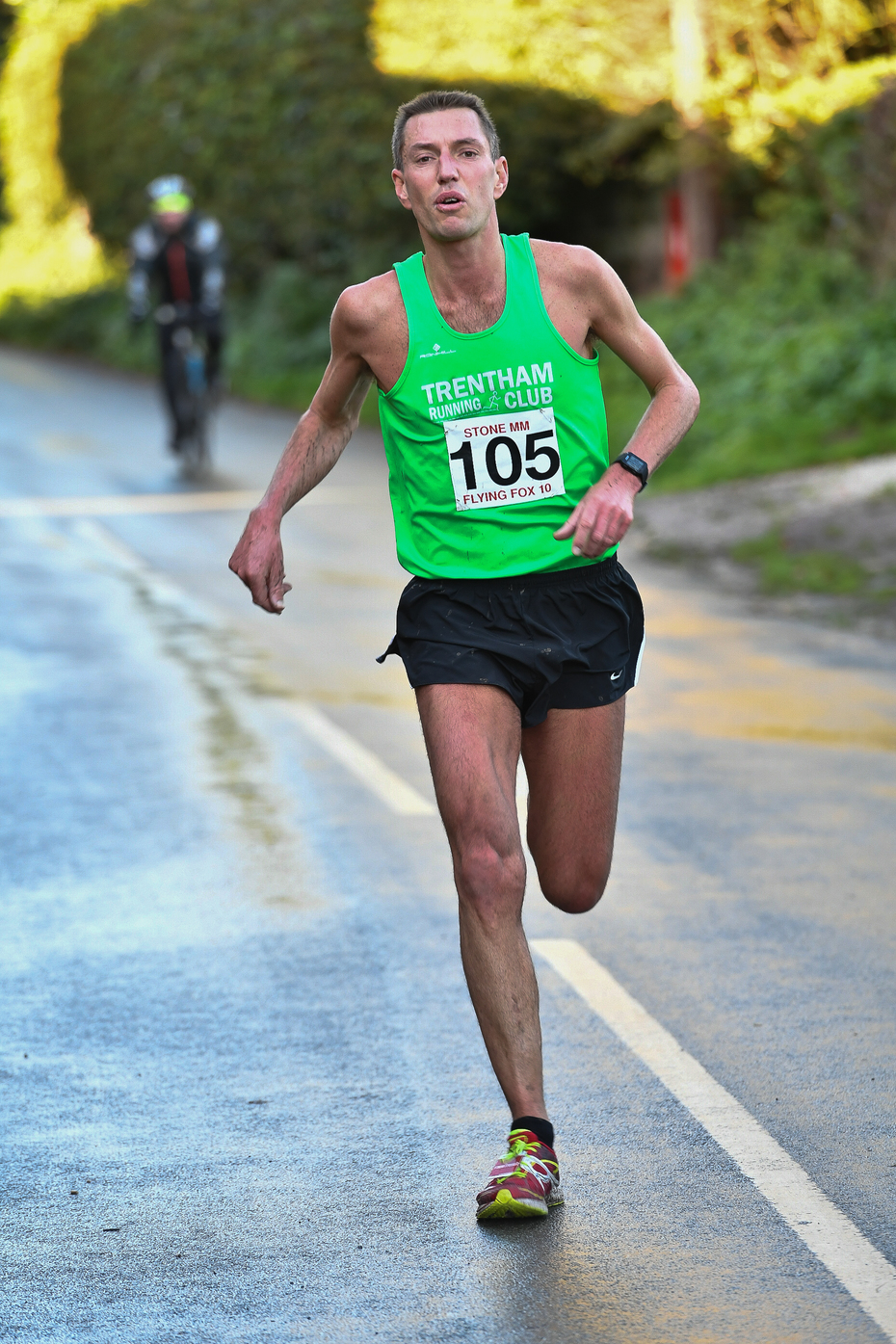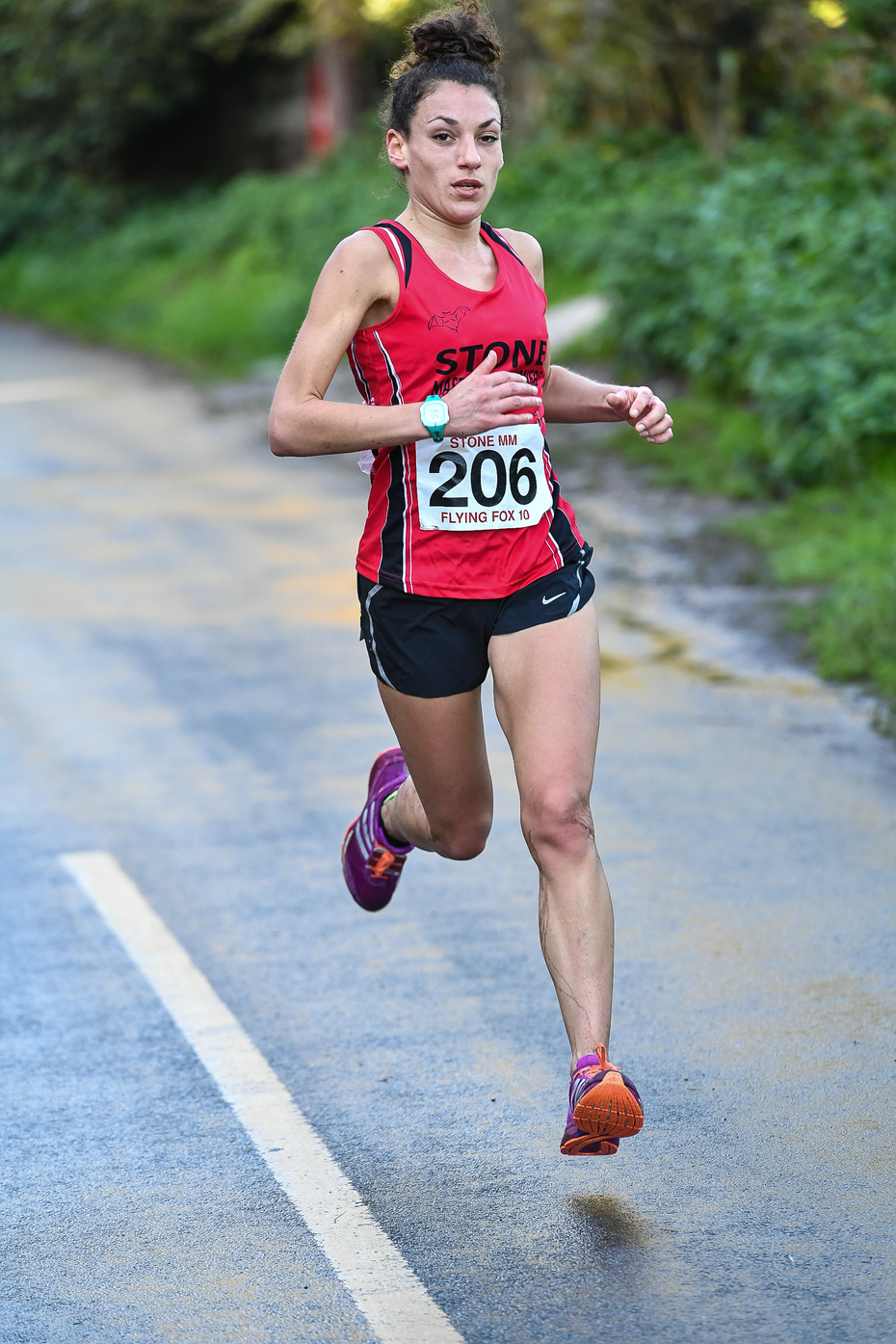 Featured Group
Our last guest group of the season is W group Kat Saunders of Newcastle (Staffs) AC.